Details of the Tour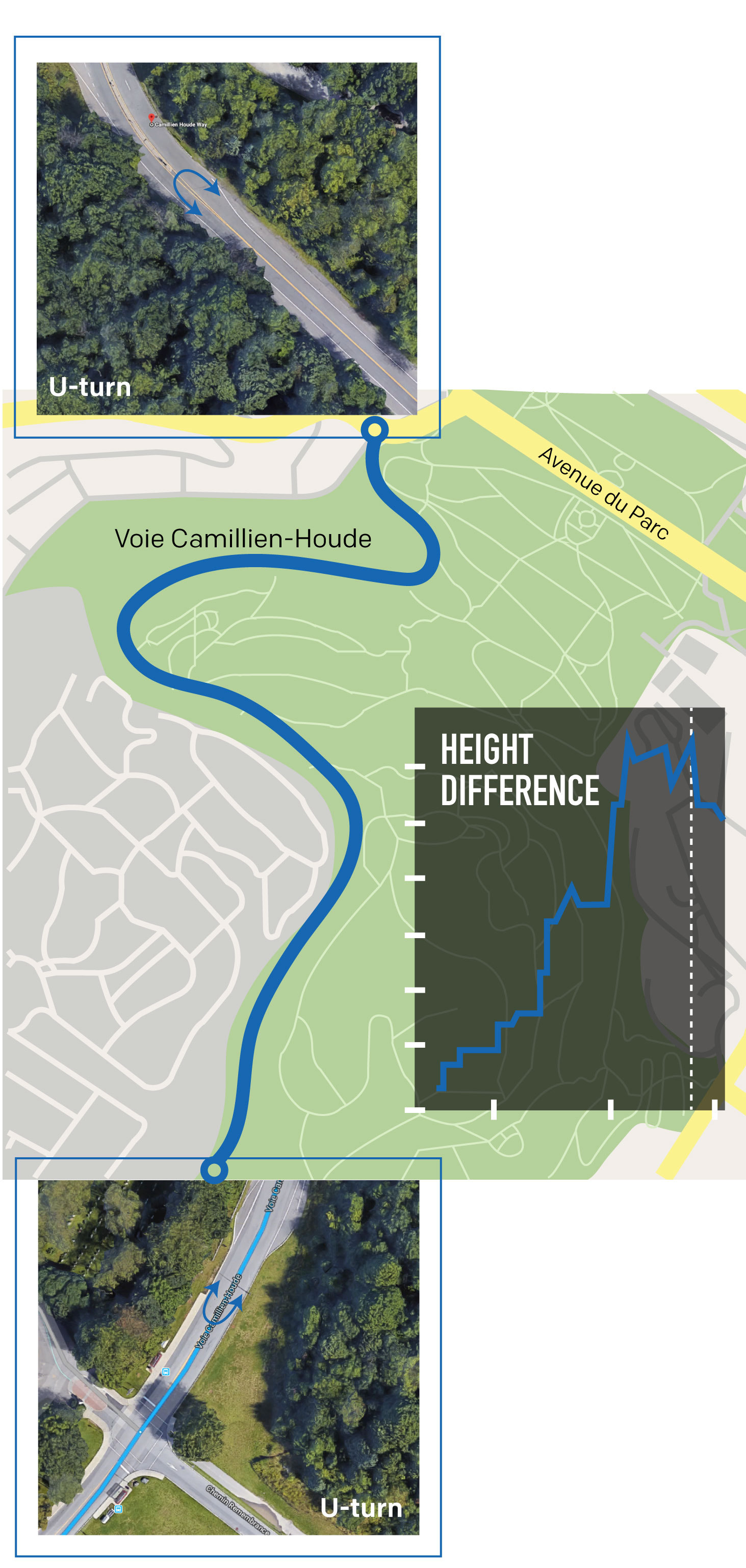 The 10th edition of the Tour du Courage PROCURE will take place on June 16 2019. For the third time, this cycling event will take place on Camillien-Houde, a circuit known both by amateur and professional cyclists.
With a vertical drop of just over 110 meters, this climb stretches over 1,600 meters and has an average inclination of 7% and a peak of 11% to cross before reaching the summit!
To ensure your safety, the circuit will be blocked from motorized traffic !
By repeatedly attacking the ascent, one succeeds in imitating the passes of several hundred meters of vertical drop found in prestigious Grand Tours!
Every day in Quebec, 12 men are diagnosed with prostate cancer.
Given the magnitude of this statistic, we challenge you to climb up to 12 times Mount-Royal in recognition of these 12 men!
Support these men in their struggle, one climb at a time!
Four challenges with increasing total elevation are available to you:
3 ascents - 330 m
6 ascents - 660 m
9 ascents - 990 m
12 ascents - 1 320 m
You will have 3 hours to take up the challenge of your choice. The number of ascents you choose at registration represents your personal CHALLENGE, and on the day of the event, you are free to increase or decrease your number of ascents.
Meet us at 6:00 am at the Lac des Castors parking lot for a departure at 7:00 am!
Don't face the challenge alone! Ride with friends and create your team!
When registering, each teammate will choose the number of ascents he wishes to complete. The objective of the team will be determined by the sum of the ascents each member has committed to.
Both the number of individual ascents and the sum of a team's ascents will be tracked.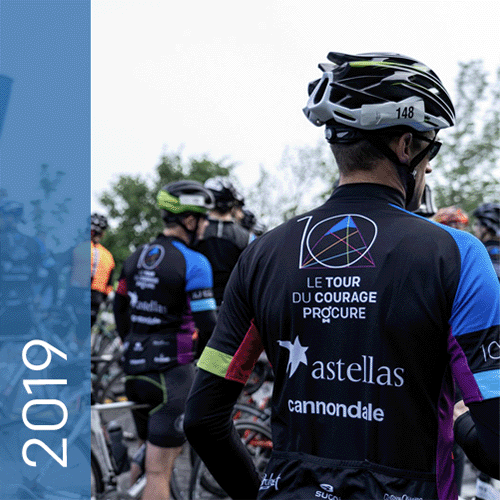 Your registration includes:
Event's official SUGOi jersey
Supplies during your ascents
Mechanical services in the departure area
Draw tickets to win a Cannondale bike
Lunch during the thank you ceremony
Two-step registration process:
Step 1 - Please complete the registration form. Take note that the registration fee does not qualify for a official receipt for tax purposes.
Step 2 - Once you have paid your registration fee, go to your profile, and you will be able to JOIN a team or CREATE your own one
Mandatory fundraising goal: $750 minimum (including the $100 registration).
To register, click here.
Please refer to the participant's guide (to come up) for complete information

I want to register
Donors
18 days ago
Thomas Grandmaison
In loving memory of our special friend, Jeff Kiernan. Love, Lauren and Tom Grandmaison
20 days ago
Jean-Pierre Rose
24 days ago
Raymond Martimbeau
27 days ago
Luc DesCoteaux