Do you want to get involved as volunteers?
Every year, over 30 volunteers work hard to make the Tour du Courage a success. The launching of the 9th editon is possible due to their generosity! THANK YOU!
You want to take action against prostate cancer and help the team?
CLICK HERE to access the online form.
We want to say a warm thank you for your implication. We will contact you soon.
For any questions, write to us !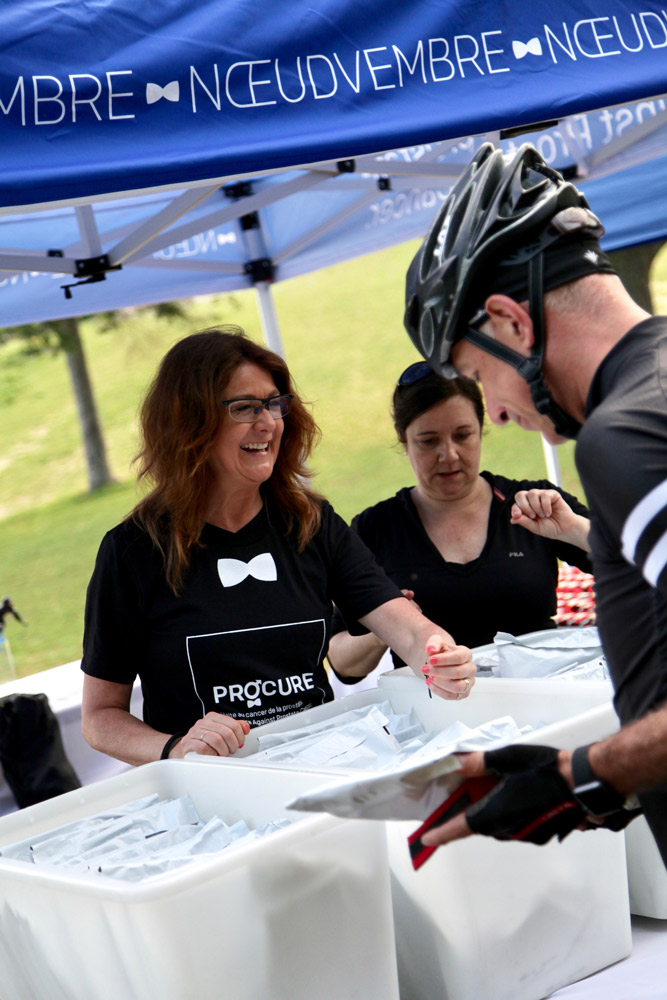 Donors
34 minutes ago
Canamex Logistique
Félicitation Luc, grace a des gens comme vous, la recherche avance! Et aussi, j'aime mieux te donner de l'argent que de grimper 12 fois cette cr..... de cote! Bon succes Luc a toi et ton équipe.
1 hour ago
Louis-Martin Durand
7 hours ago
Martin M
Gayrisson les prostates
9 hours ago
Mihai Georgescu
12 hours ago
P&F Hamilton
Bonne chance