Official Jerseys of the Tour du Courage PROCURE
PARTICIPANT
The participant jersey will be awarded to all cyclists registered for the 11th edition of the Tour du Courage PROCURE.
LE MAILLOT JAUNE
At the Tour de France, there is a jersey that we remember and it is the "Maillot Jaune". At the Tour du Courage PROCURE, the "Maillot Jaune" is awarded to the largest individual fundraiser.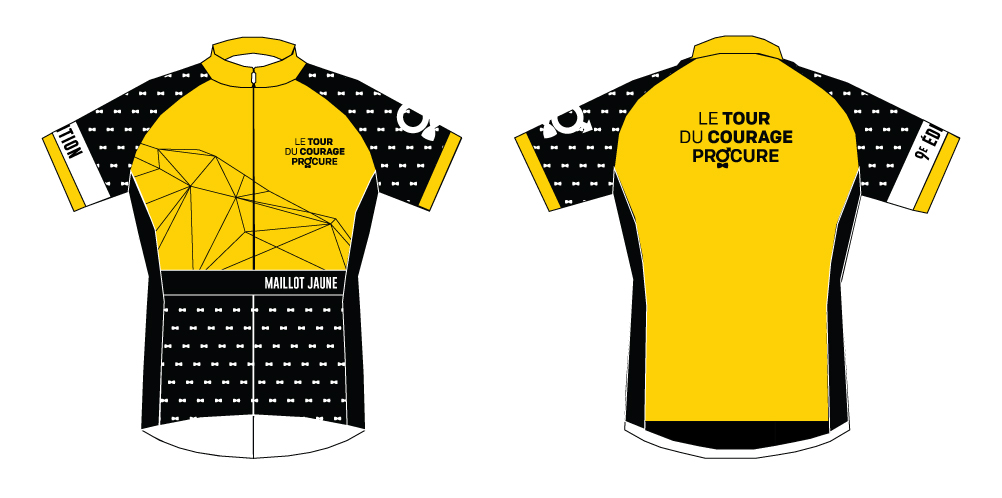 AMBASSADOR
Awarded to cyclists who have participated in 7 or more times at the Tour du Courage PROCURE. Currently, 21 cyclists will receive this prestigious jersey.

I want to register
Donors
36 minutes ago
Lise Nadeau
1 day ago
Marc Beaulieu
Et Voilà, Objectif 2k atteint. Félicitations Pierre et Merci de travailler fort pour cette cause que l'on souhaite jamais n'avoir besoin mais qui est si importante. Au plaisir! Marc
3 days ago
Chantal Lajeunesse
7 days ago
Catherine Kappos-Guerreiro
Bonne chance Michel.