Our honorary president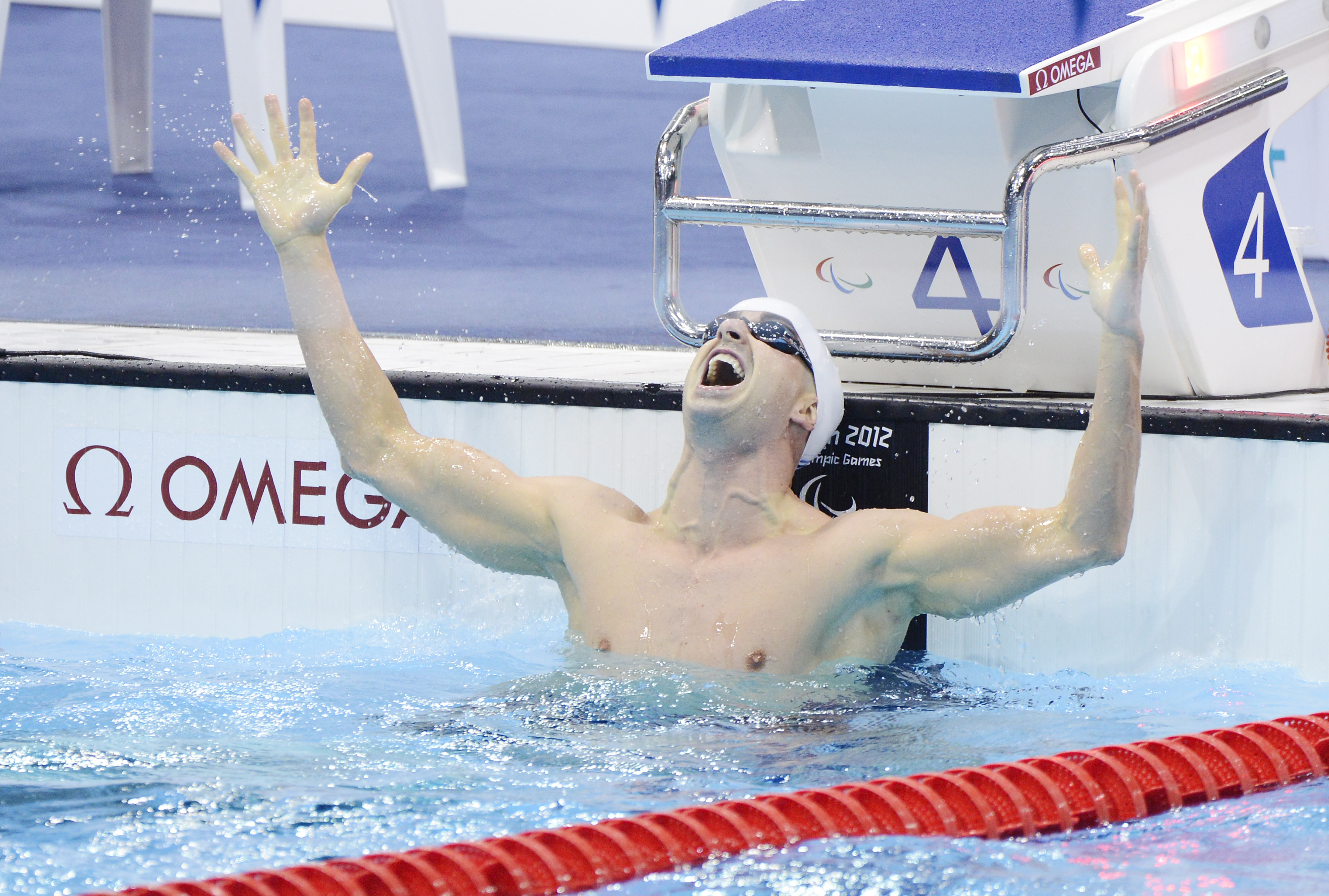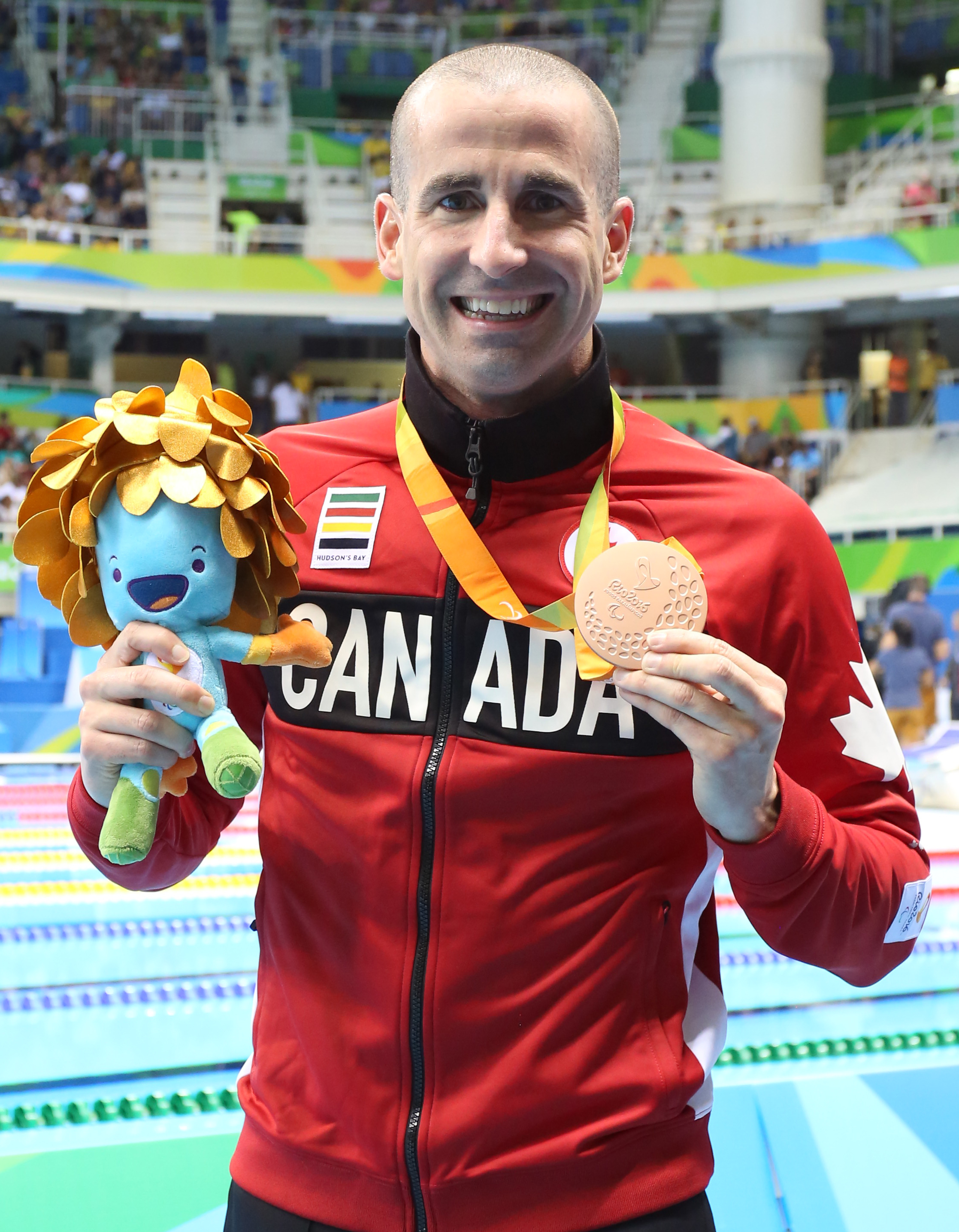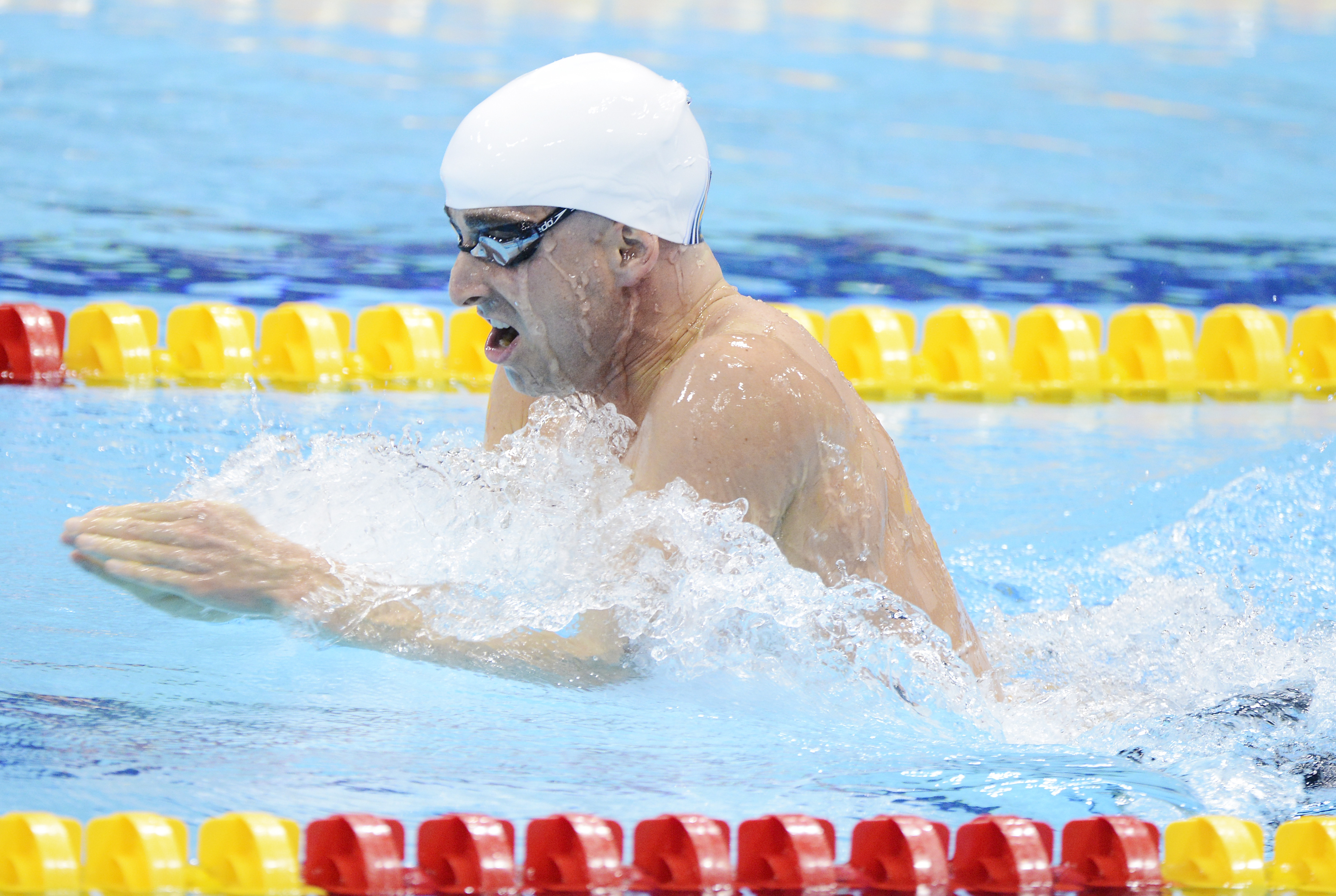 Benoit Huot made his international debut in 1998 as a member of Canada's team at the International Paralympic Committee world championships, where he won two gold and four silver medals. He added three more gold and three silver medals at the 2000 Paralympics and eight medals at the 2002 IPC Swimming World Championships.
In 2003, Huot was named the male athlete of the year with a disability by the International Commonwealth Federation.
In 2004, Huot grabbed five gold medals, one silver medal and three world records at the 2004 Paralympic Games in Athens.
In 2005, Huot won six golds at the Disability Sport England Swimming Championships. He then went on to take a gold and a silver at the inaugural Paralympic World Cup in Manchester in events that were swum just 15 minutes apart. This led the Swimming World Magazine to award him the World Disabled Swimmer of the Year award.
At the 2012 Summer Paralympics in London he won gold, silver, and bronze medals, giving him a total of 19 medals in four Paralympic Game. He was named Canada's flag bearer for the Games closing ceremony.[1]
Huot has served on the athletes' council with Swimming Canada, the Canadian Paralympic Committee and Commonwealth Games Federation.[1]
Source: Wikipedia
Donors
29 minutes ago
Canamex Logistique
Félicitation Luc, grace a des gens comme vous, la recherche avance! Et aussi, j'aime mieux te donner de l'argent que de grimper 12 fois cette cr..... de cote! Bon succes Luc a toi et ton équipe.
1 hour ago
Louis-Martin Durand
7 hours ago
Martin M
Gayrisson les prostates
9 hours ago
Mihai Georgescu
12 hours ago
P&F Hamilton
Bonne chance