Tool Box
Your participation in Le Tour du Courage PROCURE is essentially a commitment to raise a maximum amount of donations for PROCURE-The Force Against Prostate Cancer.
Here are some solicitation tools that will help you achieve and even surpass your objective.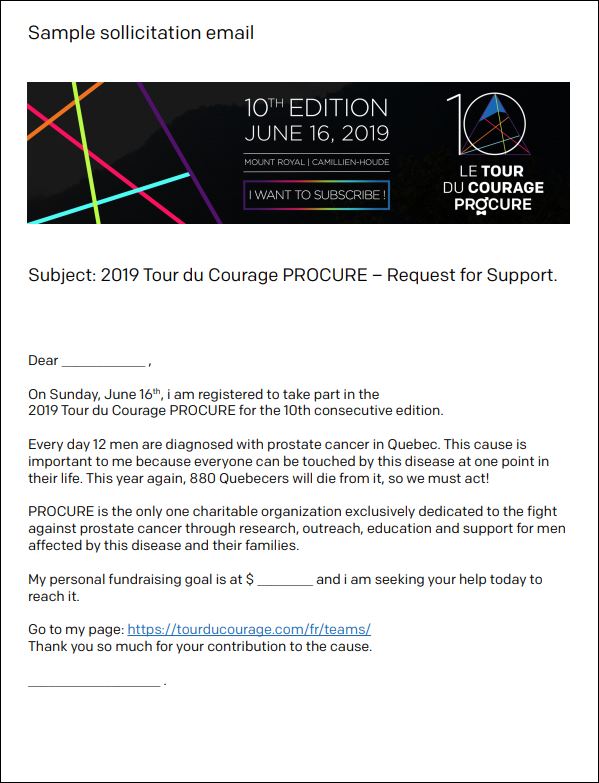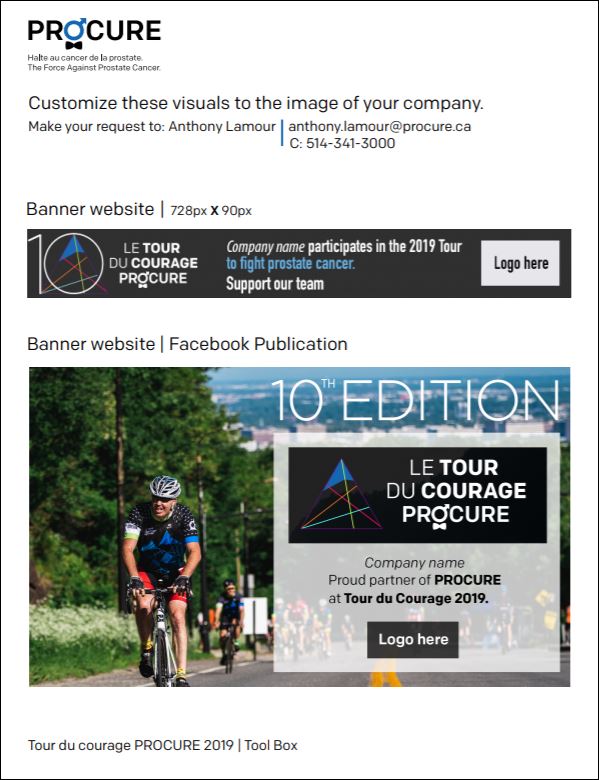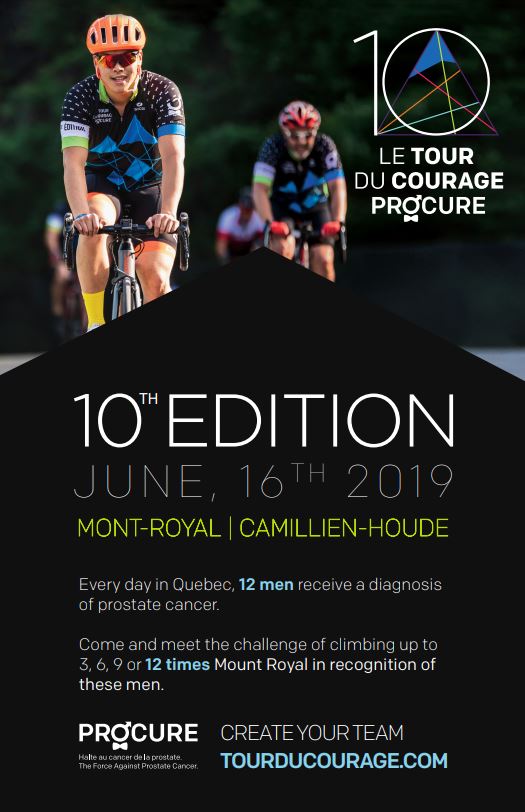 Donors
10 hours ago
Luc Charette
Bravo René. Attention de casser ton bicyc en montant la tour Eiffel 3 fois, attention de casser la tour Eiffel et attention de te casser quelque chose. Bref: bravo et attention!
10 hours ago
Jocelyn Dame
Formidable soutien Laurent, bon succès
11 hours ago
Anonymous
Bravo Laurent, merci de faire une différence!
11 hours ago
Rhea Mae de Villa
Good luck and have fun on the ride!!!