Tool Box
Your participation in Le Tour du Courage PROCURE is essentially a commitment to raise a maximum amount of donations for PROCURE-The Force Against Prostate Cancer.
Here are some solicitation tools that will help you achieve and even surpass your objective.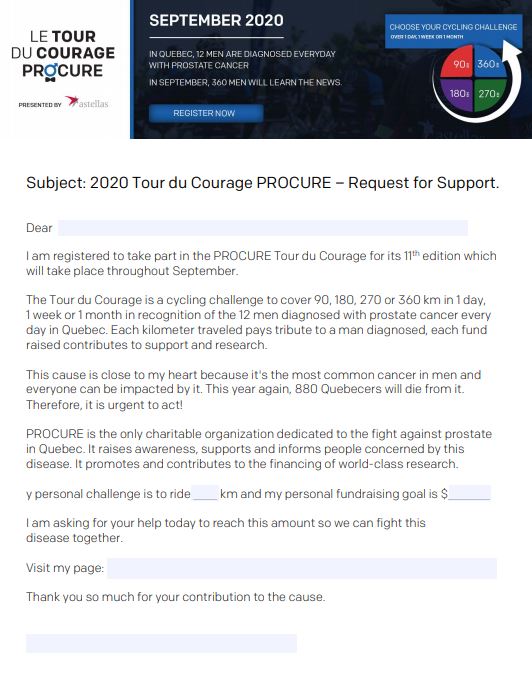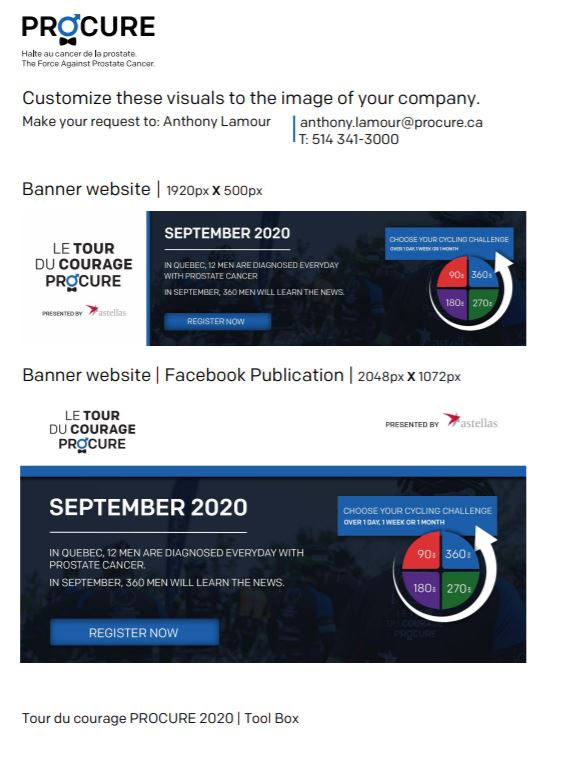 I want to register
Donors
44 minutes ago
pierre bourgoin
Super Benoit
1 hour ago
Olivier Lord
Je sais que t'es capable de pédaler! Bon courage mon Ben!
2 hours ago
Annie Labonte
Go Capitaine. Je serai avec toi en pensée. Moins de chance que je te ralentisse ;)
2 hours ago
François Desjardins
Bon chance mon chum! Tu es une vrai source d'inspiration pour nous tous
2 hours ago
Nathalie Miclette