Tool Box
Your participation in Le Tour du Courage PROCURE is essentially a commitment to raise a maximum amount of donations for PROCURE-The Force Against Prostate Cancer.
Here are some solicitation tools that will help you achieve and even surpass your objective.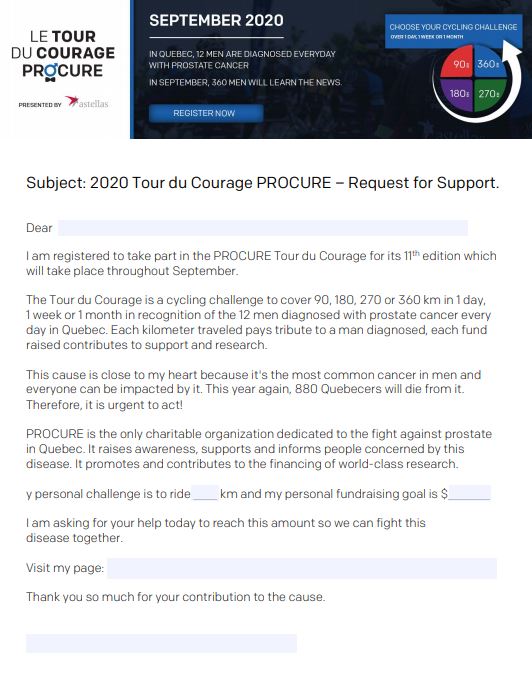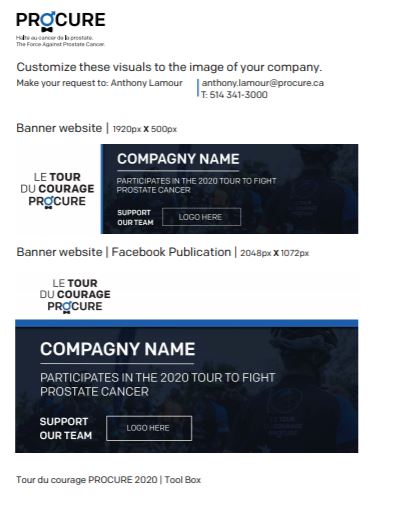 I want to register
Donors
4 days ago
Marc Beaulieu
Et Voilà, Objectif 2k atteint. Félicitations Pierre et Merci de travailler fort pour cette cause que l'on souhaite jamais n'avoir besoin mais qui est si importante. Au plaisir! Marc
5 days ago
Chantal Lajeunesse
9 days ago
Catherine Kappos-Guerreiro
Bonne chance Michel.