JOIN US FOR THE 14TH ÉDITION!
This year marks the 14th edition of the Tour du Courage PROCURE and to celebrate, we are offering you 3 challenges to choose from!
OPTION A
30-day challenge between May 18th and June 18th, 2023


OPTION B
Climb challenge on Mount Royal on Sunday, June 18th, 2023


OPTION C
Combined challenge (30 days and climbs)


Whether you are a beginner or an expert cyclist and want to ride alone or as part of a team, the Tour du Courage PROCURE is the perfect event to get involved for a good cause. Learn more about the proposed challenges.
12 Quebecers a day are diagnosed with prostate cancer.
From May 18th to June 18th, 360 men will learn the news. As a sign of solidarity and support for these men, we are challenging all cyclists in Quebec to join the Tour du Courage PROCURE, so that each travelled kilometer pays tribute to men diagnosed with prostate cancer and each dollar raised contributes to our supporting efforts and research.
We're one pedal stroke closer to bringing comfort. Ride for the cause with us!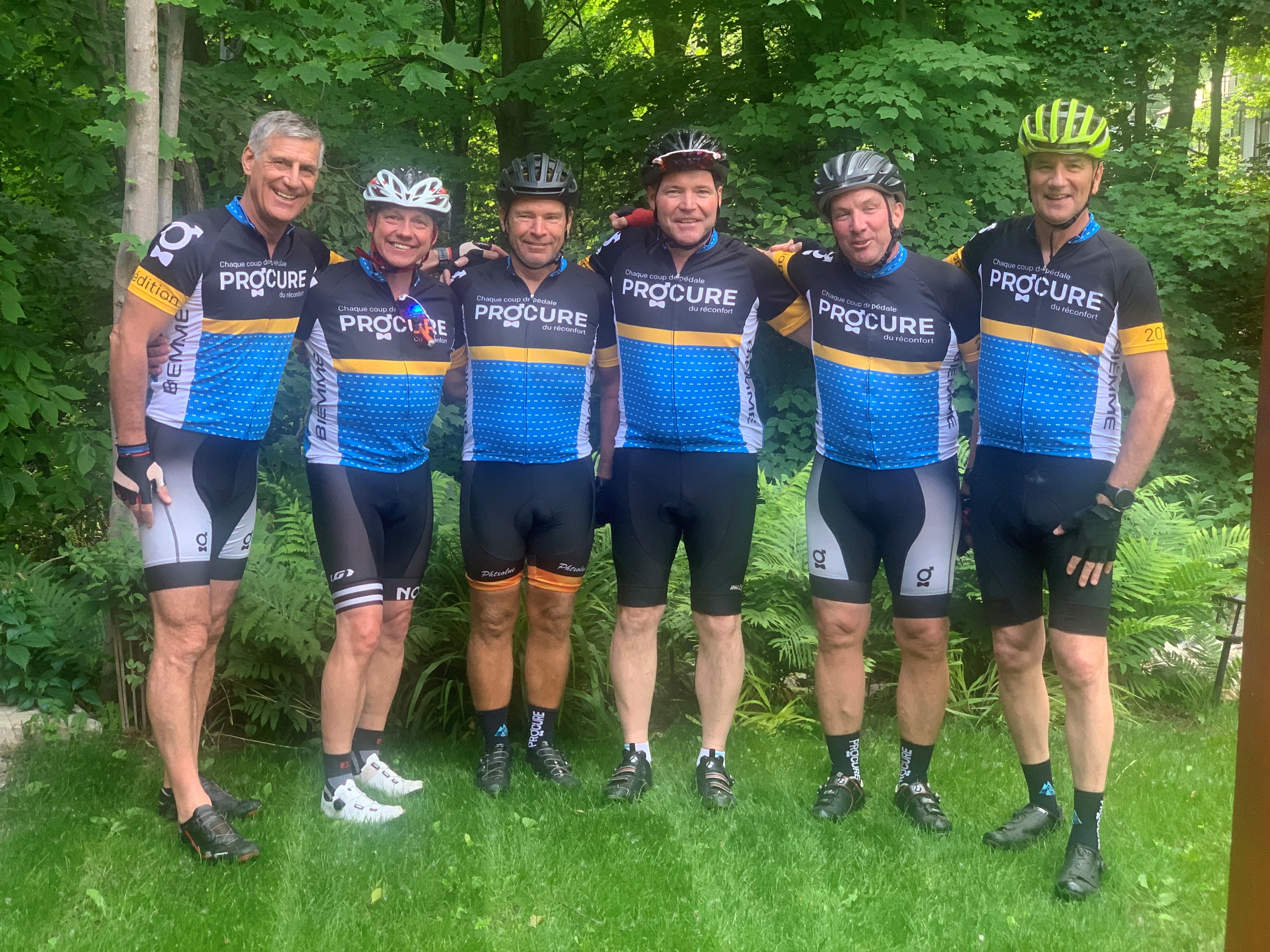 The Évadés L'Empreinte team, raised $44,155 in 2022 and more than $265,000 over their last ten participations.

I want to register
Donors
1 day ago
Roland Antaki
Bravo Yves-André! Fidèle à tes convictions!
2 days ago
Simon Beaudoin-Lemay
2 days ago
Suzanne Costom
6 days ago
Martine Morin
Bravo Yves-André
7 days ago
Sandra St-onge
Bravo pour ton implication!!