Registration at the Tour du Courage PROCURE
The impact of your donation to PROCURE:
Donate $90 = A corporate information webinar
Donate $180 = A PROCURE conference
Donate $360 = 1 patient follow-up from our biobank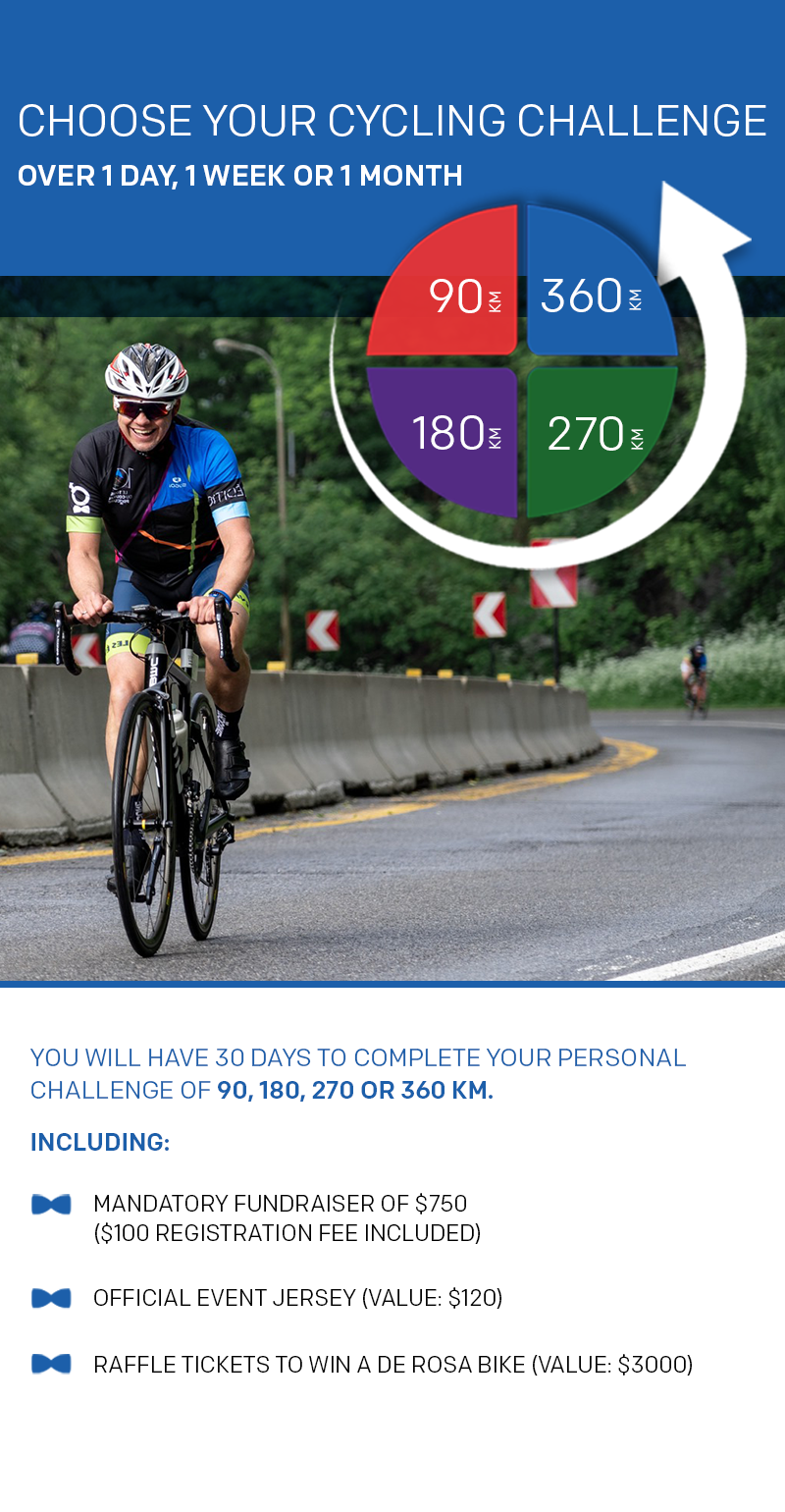 Two-Step Registration Process
Step 1 - Please complete the registration form on the left. Take note that the registration fee does not qualify for an official donation receipt for income tax purposes.
Step 2 - Once you have paid your registration fee, go to your profile, and you will be able to JOIN a team, or CREATE your own team.
Mandatory fundraising goal: $750 minimum (including the $100 registration).
Your Challenge
You will have 30 days to take up the personal challenge of your choice. The number of km you choose when registering represents your personal CHALLENGE. You are free to increase or reduce your number of km during your outings.
Thank you for your registration at the Tour du Courage PROCURE
Do not hesitate to invite your friends to join your team, or to create their own team.
An excellent way to increase cohesion among employees, and share a challenge with your relatives or friends.