The PROCURE Ride App
To use the PROCURE Ride App
PROCURE has developed an app allowing you to monitor your distances between May 19th and June 19th 2022.
To use the app, you have to enter a user code (which you will receive via email once you register as a participant). You can also go directly in the app and ask to receive your user code by email or by connecting to your user page on the Tour du Courage PROCURE website, by clicking on the "Login" button.




Once you have logged in, your user code will be between the brackets right here : [ ]
---
To download the PROCURE Ride App
Download the application PROCURE Ride App on the App Store or Google Play;


Enter your email address used for your registration and click on "Forgot your code?". You will then receive a code by email;


Cumulate your kilometers at the start of your ride by clicking on "Start";


Start your ride by clicking on the "play" button. You can pause and restart at any time;


Details of your activities will be summarized, including your km and the donations you have raised in the "Leaderboard" section.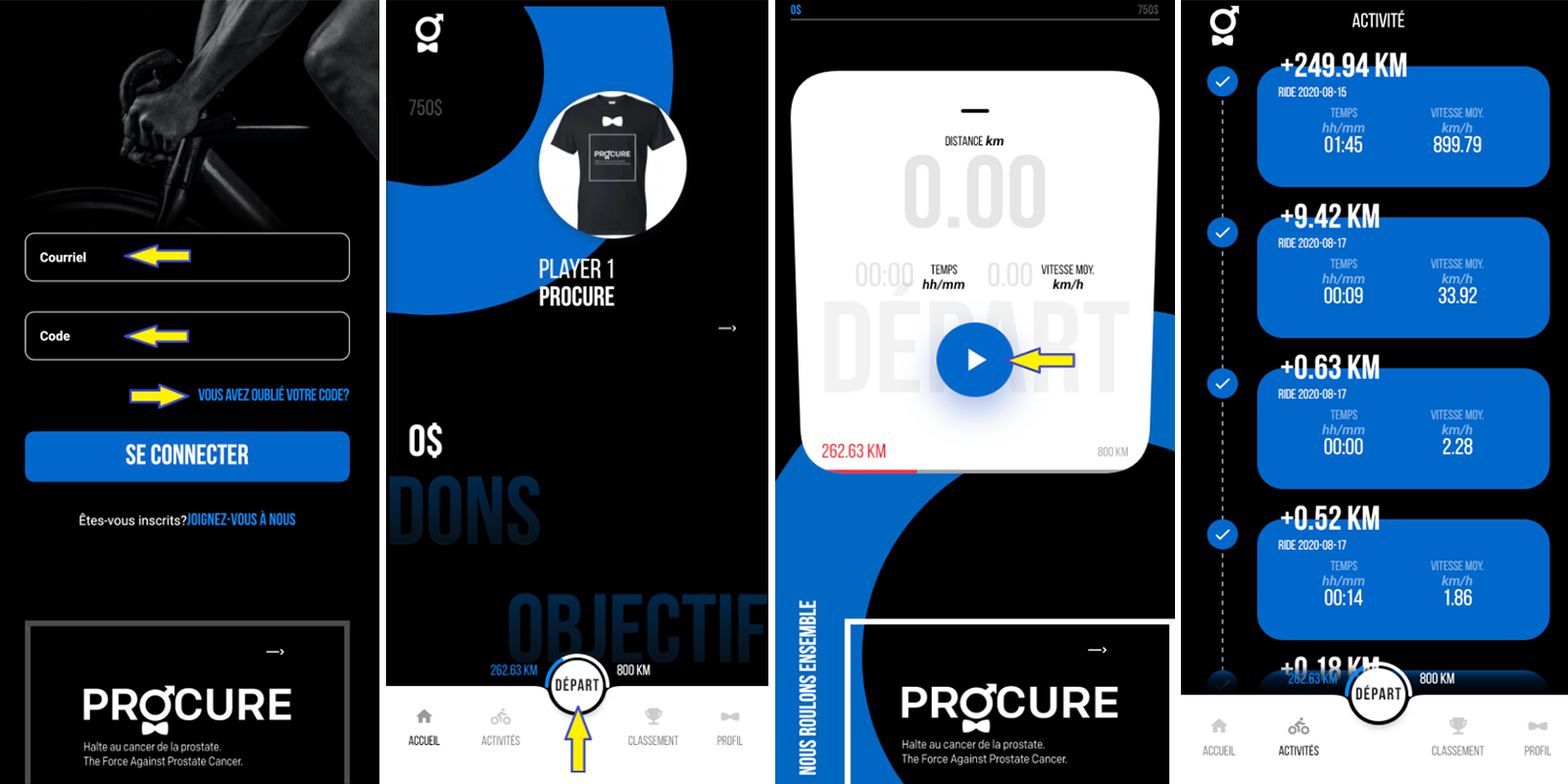 ---
For any question, please contact: info@procure.ca ou 514 341-3000
RIDE APP - Personal information protection policy