Tour Details

The Tour du Courage PROCURE is back for a 14th edition and you can participate in one of three options!



OPTION A

: Ride up to 360 km when and where it's convenient for you!
The PROCURE Tour du Courage in the form of a cycling challenge is back over a period of 30 days! From May 18th to June 18th, 2023, whatever your caliber, choose your bike challenge in support of the 360 men diagnosed during the month!
OPTION B

: Do up to 12 climbs on the Camilien Houde route on Mount Royal on June 18th!
At the request of several cyclists, the climbs on the famous Camilien Houde road are back! Choose between 3, 6, 9 or 12 climbs! The ideal challenge for cyclists who want to push the limits!
OPTION C: Combine the 30-day challenge and the Mount Royal climb challenge
Are you bursting with energy and want to do it all? Combine both challenges! Start your Tour of Courage on May 18th and ride anytime, the distance of your choice, and train your legs all month long! Then, on June 18th, join us on Mount Royal to accomplish your climb challenge (3, 6, 9 or 12 climbs)!

* Regardless of the option chosen when you register, the minimum fundraising requested per cyclist for the Tour du Courage PROCURE is $750.
---
Ride as a team!
To encourage you in your challenge, create a team with your family, your friends or even your colleagues…and share your kilometers!
As a family
Take up one of the Tour du Courage PROCURE challenges with your kids and cumulate your kilometers. Transform your family rides in a mission against prostate cancer!



With your friends


You want to pay tribute to the 360 men that will be diagnosed in June, but 360 km exceeds your cycling capabilities? Invite your friends to participate in the Tour du Courage PROCURE, create a team and cumulate your kilometers.



With your colleagues




Why not create a team with your colleagues

to stimulate the sense of belonging and give yourselves a common objective. Many employers also encourage this sort of initiative. Why not inquire with yours!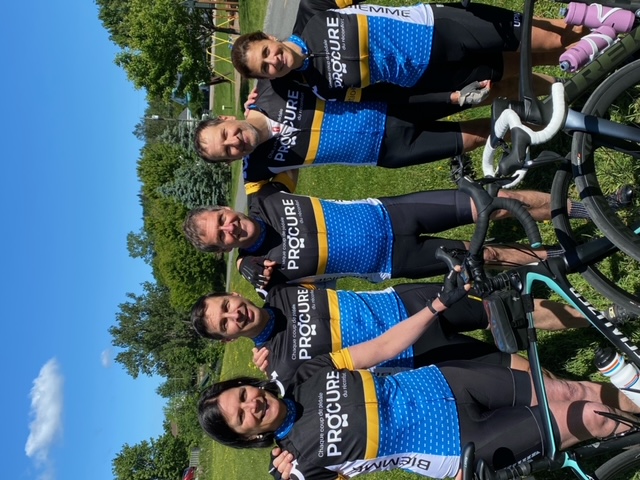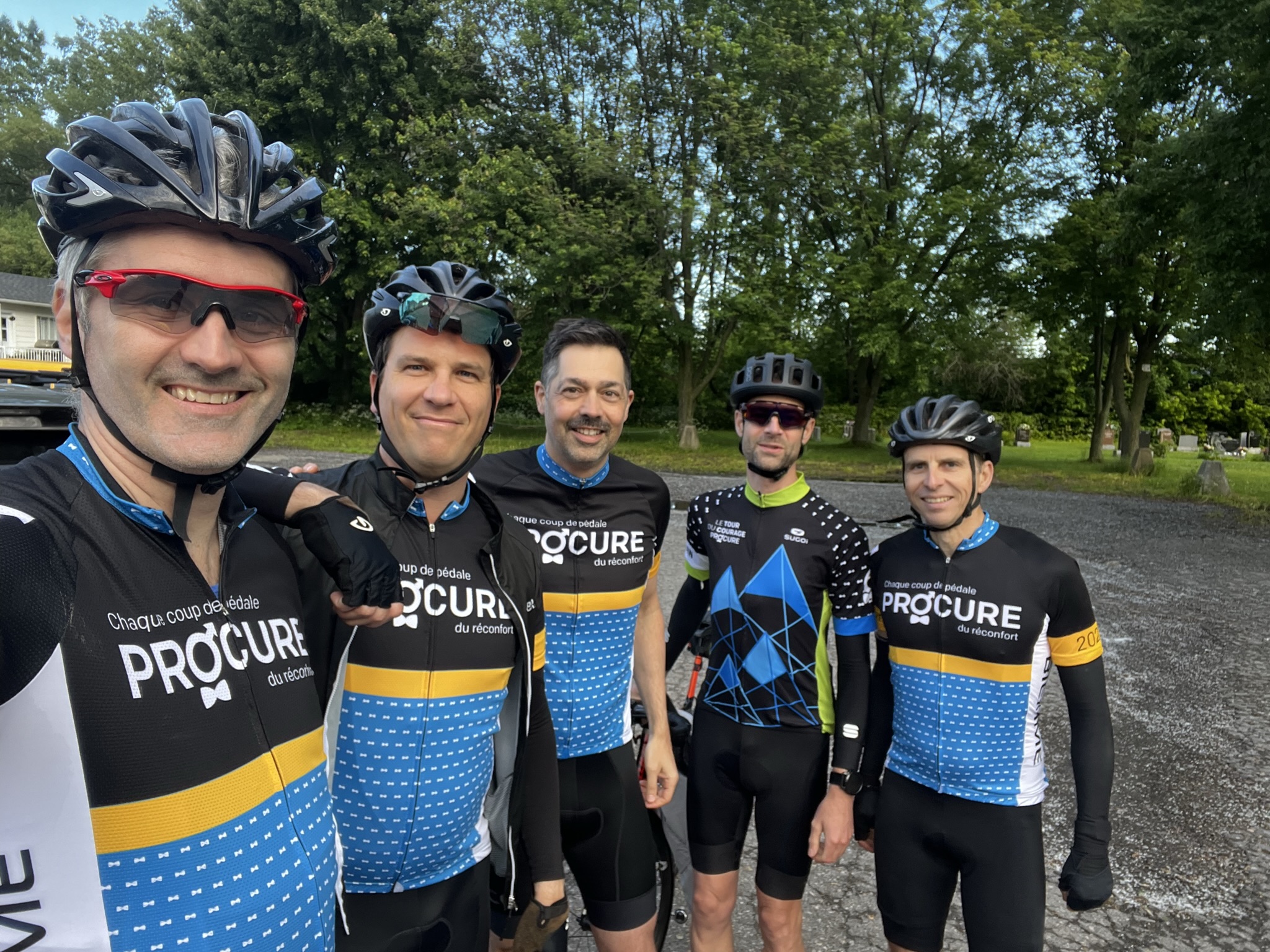 How to register as a team?
Step 1


Complete the individual registration form.



Step 2


Once you have paid your registration fee, go to your profile, and you will be able to JOIN a team or CREATE your own team.


---
For any questions about the Tour du Courage PROCURE 2023 or the registration process, do not hesitate to contact Stéphanie Dulude, Campaigns and Fundraising Manager: stephanie.dulude@procure.ca